RTG is one of the best and most reputable gaming software developers, providers and licensors. They have developed many fascinating high-quality games, including some with very attractive and popular jackpots. The enthusiasts know about their huge progressive jackpots. The total RealTime Gaming jackpot worth is €11,605,980, and the total number of wins recorded is 2,721.
Before you decide to try for a jackpot or two in one of the well-reputed online casinos from RTG, you should know that the games you are about to choose for playing will provide you with an unforgettable experience and entertain you with some excellent graphics and sounds, while also offering you completely fair play, some nice payouts, and of course, some really good chances to get a huge win! On top of that, you are going to enjoy many different bonuses on your way to your jackpot.
Here is the list of the best jackpot games RTG are providing. Check the current jackpot values as they change.
Jackpot Pinatas
Yes, it is all about the Pinata — the kids know well enough what happens when the Pinata is hit and all kinds of treats and presents begin to pour out and snow in. Jackpot Pinata, as developed by RTG, is a 20-line and 5-reel slot, which is playable at most of their online casinos. The game's theme is 'Mexican Party!' There are nine standard symbols. The donkey Pinata acts as a wild, and the dog is a scatter. The progressive jackpot is a combination of donkey symbols. The current jackpot value is $258,000 (lower than average!)
Aztec's Millions
Aztec's Millions is a jackpot slot widely spoken about. What makes this traditional 5-reel and 25-payline game so popular? The graphics? Well, it is certainly very nice, appealing and stylish; but then again, there are many options out there with the same visual quality as well! Or is it because of its well-thought-out and player-friendly interface? There are certainly some player-unfriendly interfaces in the industry. You can list all attractive features of this game separately if you want; but there is just one thing that makes this slot so well-known and popular. It is the one million dollar jackpot that beckons the most intrepid gamblers out there!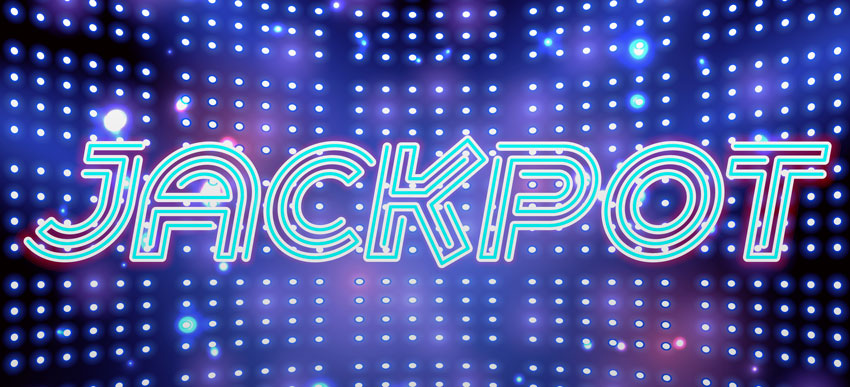 Aztec King symbol acts a wild on lines 2, 3, and 4. However, there are two symbols the King will not substitute: the Idol and the symbol of Aztec Millions. When these three symbols land on the reels together, they will bring you €400. But the million jackpot is still out there, waiting for you to get the right combination! In fact, the current jackpot size is more than 3 million (already higher than average)
Megasaur
With its prehistoric theme, the Megasaur 5-reel and 25-payline slot is one of the most stylish and visually appealing slots in the industry. But the main thrill is the progressive jackpot, one of the most popular RTG jackpots. Now it is $895,000, which is still lower than average!
A Green Megasaur symbol on the reel 2 is the wild to substitute all the other symbols, with the only exceptions of the Volcano and the Red Megasaur. The latter will double your winning if you find it in the combination.
Cleopatra's Gold
This is just another example of the kind of very good and proficient 'world building' used to create an attractive slot with one of the most vivid designs of high artistic value. Cleopatra's Gold is an Ancient Egypt themed game with 5 reels and 20 paylines. Dive into the world of one of the wealthiest ancient civilizations and win money by hitting the jackpot.
The symbols and icons are related to Egyptian mythology and history. Cleopatra symbol is the wild and the Pyramids icon goes for the scatter. The progressive jackpot is played randomly. Current jackpot size is $404,000, which is higher than average.
Shopping Spree
While the mysteries of ancient civilizations and prehistoric worlds represent a natural target for the development of appealing and exciting themed slot games, the routine of everyday life is something different (even if there is a spree or something like that). Anyway, it was quite difficult to imagine playing a fascinating slot game with shopping as its main theme before RTG began to offer its popular Shopping Spree slots. The game was a big success, maybe because real-life shopping always means just spending your time and money; but with the Shopping Spree slot game it may not be the case, as there is actually some real hope of winning the money!
The game was designed with 5 reels and 9 paylines and furnished with bonus rounds, scatters and a nice jackpot. While playing, look out for Scatter Shopping Bag and Scatter Cash symbols which deliver the prizes. Current jackpot value is $436,000 (Shopping Spree II game, jackpot size higher than average).
Spirit of the Inca
Spirit of the Inca is just another highly successful game referring to an ancient civilization. Having 5 reels and 25 paylines like any other traditional slot game, the game features a series of nice-looking and attractive themed symbols, Inca Jewels, Vases, Scrolls and Pyramids being the most important ones.
The symbol of Inca Spirit acts as the wild, the Priestess goes for the scatter. Bring the wild symbol on wheel 1 to five in a row, and here is your winning combination. Current jackpot values are:
Spirit of the Inca Grand: $289,000 (higher than average).
Spirit of the Inca Minor: $116,000 (lower than average).
Let'Em Ride
Let'Em Ride is an easy poker game in which you have to bet based on the community hand equal to Tens or better. The simplicity of the game is provided by the rules implying the need to bet on results from the single hand played. Poker players love Let'Em Ride for its smoothness and dynamics,
Current jackpot level is $120,000 (higher than average).
Caribbean Stud
This is another poker hand ranking based game available from RealTime Gaming. Every player can opt for an individual play against the dealer. You may also want to reduce the speed of the game if you feel it should be played slower. Make use of Rules button to check the payout table.
A nice feature is that you can even withdraw your bet if you wish.
Current jackpot size of Caribean Stud is $119,000.
Hunting for RTG Jackpots
Playing for a jackpot is related to a completely different gaming activity, emotions, and experience. It also requires a different mindset of a 'jackpot hunter.' And there are certainly enough game habitats out there: RTG-powered casinos offer a many-pooled progressive jackpot gaming experience. However, not every online casino does so, and you have to check whether the progressive jackpot games are available before you sign up and finally begin your jackpot-hunting adventure.