In the world of online gambling software, RTG is known to not be as big as some of the real monsters like Microgaming and Playtech software developers. However, the quality and the options this long-established and well-reputed company provides have earned worldwide popularity, and are especially appreciated by American gamers and real money casinos.
The library RealTime Gaming supplies to online casinos includes a broad variety of recognizable casino entertainments. However, the company has really found its niche with slots. This is the strongest part and the widest assortment of the company's offer, and it is constantly improving and expanding.
The array of RTG's slots include 3-reel and 5-reel slots, bonus, video, and progressive slots. The top 10 list includes such games as Achilles, Aztec's Treasure, Aladdin's Wishes, and Cleopatra's Gold. Another well-known and spoken-about RTG slot game is Aztec's Millions. With its progressive jackpots, it offers us all a chance to win big money! The most popular ones are Aztec Millions, Shopping Spree, Dino Island and God of Wealth.
Video Slots
Among the online casino software providers, RTG has one of the biggest collection of high-quality video slots, with more than 300 games available worldwide. Since the company has been working on these games for already quite a while, some of these slots may not look so fresh and new. However, they still have some pretty dedicated players, and there are always newcomers arriving too, many of whom are still willing to start their online gambling adventures with some old-school slots. That is probably why these older games are still available in many real money casinos!
Another reason the older RTG slots to be still widely playable is that these games are of very high quality in terms of visuals and gameplay, and they are also furnished with many advanced and attractive features like wilds, scatters, bonus rounds and multipliers. Besides, the variety of the selection itself is a pretty good feature as well — scrolling down the lists of themes, you can eventually find a game you haven't played yet; or just a nice new theme to click on! The Christmas theme is old but evergreen, like many other games that have been around for years. So Naughty List slot summons you an elf bearing gifts! And another old-school-style slot many players still enjoy playing is Achilles. It is ranked as one of the best RealTime Gaming online slots. This 5-reel slot with very nice artistic 2D graphics features the images of Helen of Troy, The City of try, Trojan Horse, and of course Achilles himself!
Eternal Love slot looks a bit darker, and maybe even scarier, with all the vampires and tombs and stuff like that. Finding your death or a heap of treasure in a dark vampire castle is already quite an adventure; but given the strikingly creepy soundtrack, it might impress you even more!
Best Paying RealTime Gaming Slots
The Random Number Generator (RNG) used in the game engine guarantees a random distribution of wins. However, different games have different payout rates. The best paying slots are the following:
Texan Tycoon
Many experienced slot players know that even if you have some very attractive pictures on the screen and the best possible graphics available, this has absolutely nothing to do with whether the game pays well or not. And Texan Tycoon is a really good example of this. This Texas-themed, 5-reel, 25-payline game doesn't have the highest quality graphics out there, but it does have a pretty good payout!
The usual regular symbols we've all come to expect are also supplemented by a range of wilds and scatters that can bring you some smaller prizes. Other bonuses include a free spin bonus round, which is enabled whenever three and more oil-well scatters fall on the reels; plus many other bonuses to excite the player! Another nice feature of the game is the fact you can trigger a progressive jackpot at every spin. This jackpot is awarded at random.
Goblin's Treasure
This is just another thrilling video slot featuring 5 reels and 25 paylines. It has gained worldwide popularity by offering players two random jackpots: Minor and Major ones. Although both of them are won randomly, the higher you bet the higher your chances of winning will be.
The variety of symbols is great, the graphics are excellent, the gaming world is constructed fairly, the animations are pretty, and there is a full range of coin denominations. What else could you possibly need? Oh wait, maybe a scatter symbol and two wilds enabling free spin bonuses and great multipliers? Well, here they are!
The Three Stooges
It is a 5-reel, 25-payline slot RTG-powered game. The maximum bet is relatively low, and this is one of the reasons for the high popularity of this game among low-bettors. Another reason was that the slot's theme refers to a popular "The Three Stooges" comedy movie. The game triggers the progressive jackpot when a winning combination of 5 wilds falls on the reels. Alternatively, this jackpot can be activated at bonus rounds. Also, the scatters provide you with some great multipliers.
Hockey Hero Slot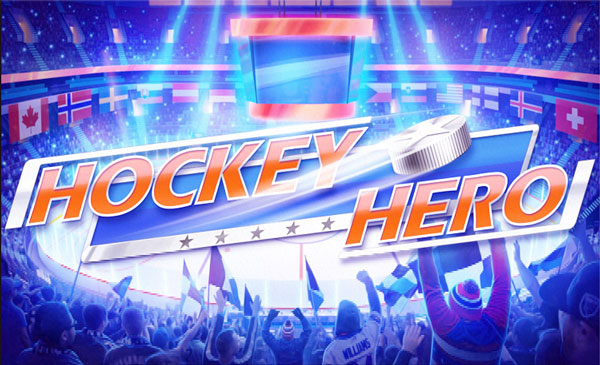 This is another highly popular 5-reel, 25-payline game provided by RTG. The theme is very appealing to the lovers of this sport — a really exciting ice hockey atmosphere! The players are also given a choice of how many paylines to activate. The coin denominations vary from 0.01 to 5.00. The slot features a fantastic combination of a great variety of symbols, wild and scatter, with a very good multiplier and free spins.
Naughty or Nice Slot
It is another Christmas-themed video slot with 5 reels and 50 paylines. It is popular for excellent prizes and the progressive jackpot, and also for graphics and a perfect line of lower and higher value symbols. The range of coin denominations is also wide, welcoming all kinds of bettors. A wild and a scatter are also present. If at least three scatters land on the reels, free spins are activated. Another attraction is a fantastic multiplier.
But it is the progressive jackpot of Naughty or Nice slot that really beckons the punters as it is one of the most attractive ones across the whole massive of RTG slot games. To win it, you need to land a certain winning combination on the reels.
RTG's Best Jackpots
Jackpot Pinatas
Jackpot Pinatas is 5 reels and 20 paylines progressive jackpot game furnished with excellent sound effects, fantastic graphics. The minimum jackpot is $250,000. There are fixed bets of $0.25. Players can not choose how many paylines to use. Three scatters activate an interesting Pinata feature of the game.
Aztec's Millions
Aztec's Millions is a very popular, stylish and colorful, impressive and widely spoken-about game. It features a large jackpot of $1million activated when a player lands 5 wilds on a single payline. Other features include in-game bonuses activated by wilds and scatters.
Cleopatra's Gold
Ancient Egypt is always intriguing and widely appealing. Cleopatra's Gold, a 5-reel, 25-payline progressive slot, features this theme with a great variety of icons and low and high-value symbols. This very popular game implies many interesting features and different coin denominations. All prizes can be tripled, except for two progressive jackpots, which are one of the largest in the industry.
Mid-Life Crisis Slot
RTG's funny-named Mid-Life Crisis is a massive jackpot prize game with 5 reels and 9 paylines. Although there is no spectacular animations and visual effects, the game is among the player favorites. It's set of low and high-value symbols, great multipliers to increase the winning size, top-notch graphics and of course the sizeable progressive jackpot still keeps Mid-Life Crisis among the top preferred games.
Shopping Spree
RTG's Shopping Spree is another one of the most popular progressive jackpot slots. Its graphics and design solutions are simple but very colorful. It features a huge variety of shopping-related symbols, special icons, attractive multipliers, and free spins to boost the winnings.
Trying Different Worlds With RealTime Gaming Slots
The idea of taking the players to different worlds — ancient, classical and medieval, fantasy and magic, bright and dark wonderlands and so on — is the implementation of an 'immersive worldbuilding' approach. While it is quite obvious that this approach is good, and it works very well in slot games development, only a top software provider with some really good taste in game construction can ever hope to successfully materialize such ideas into a popular game!
There is a nice option here for slot lovers: they can try demo versions of RTG slots for free, instead of running the risk of losing a fortune in an attempt to play the whole line of slots that are available in the real money casino. Once the gamer has tried different games, including the newest ones, and played them just for fun, they can then make the most informed choice possible! No registration, no deposit, no download — only some free demos of RTG slot games that are regularly updated!